Highlights
Our new video: Total Wine Technologies
Take a look to our new video on Youtube. Della Toffola Group Total Wine Technologies.
MORE VIDEOS ON OUR YOUTUBE CHANNEL
Della Toffola Group at ANUGAFOODTEC
A great success for Della Toffola Group at ANUGA FOOD TEC 2018, the international trade fair that has just ended in Cologne. The Della ...
Continue
A new video directly from Birmingham - AVE UK at the PPMA SHOW!
PPMA Show is the N.1 event in the United Kingdom for processing and packaging machinery. The trade fair is dedicated to manufacturers ...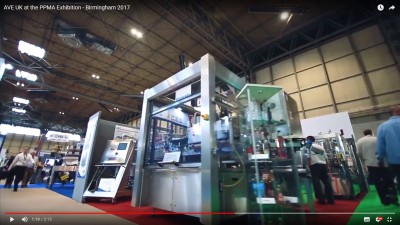 Continue
Della Toffola Group at Drinktec - SIMEI - 2017
Della Toffola Group is very busy making preparations to take part in Drinktec – SIMEI 2017, which takes place in Munich (Germany) ...
Continue
Della Toffola Group at SIMEI 2019 Milan
Simei is the world's largest trade fair for winery and bottling machinery, is held every two years in Italy.
19.11.2019 - 22.11.2019
Della Toffola Group at SITEVI 2019 Montpellier
For its 40th anniversary SITEVI registered nearly 57,000 entries, and a noticeable increase in the number of international visitors (over 60 countries).
26.11.2019 - 28.11.2019